On April 3, the Channel Islands Boating Center officially opened with a ceremony attended by community members who spent a long time making a dream become reality.
The provides educational and recreational opportunities for students of California State University, Channel Islands, and Ventura County residents. The facility includes classrooms, a conference room, showers and lockers, and both indoor and outdoor boat storage.
The exterior and lobby includes a variety of exhibits about the marine environment.
The total size of the facility is about 15,000 square feet of building plus outdoor boat storage, along with a handicapped accessible dock structure that also provides boat storage.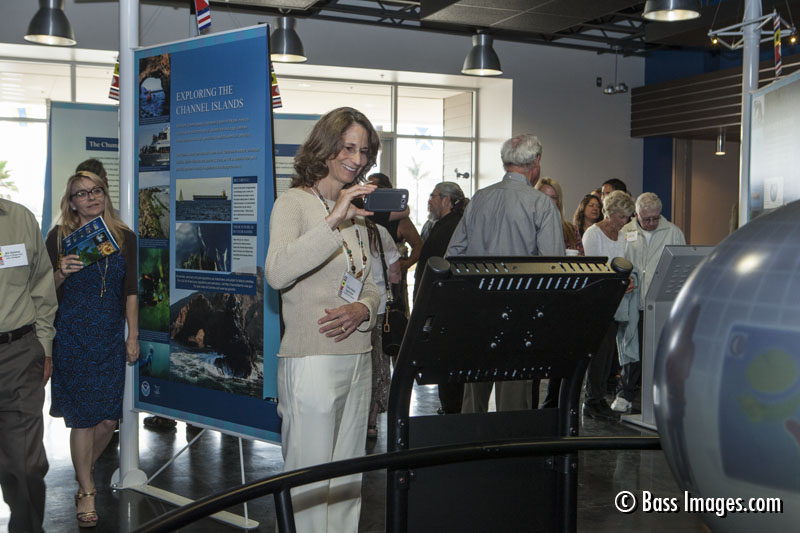 Supervisor Linda Parks shows her delight at one of the interactive exhibits in the visitor center.
The Boating Center will be administered by Cal State Channel Islands.
For more information, the website is here.