I got a call last month to shoot a corporate event in Riverside, California. I've lived in Southern California for 27 years, but never visited the city. It's home to an historic hotel, the Mission Inn. I'd seen photos of the place and always wanted to photograph it.
The event was sponsored by Janssen Pharmaceuticals, a subsidiary of Johnson & Johnson, and the maker of a blood thinner with some big advantages over the alternatives.
One man who discovered these advantages is NASCAR driver Brian Vickers. He's since become a spokesman for the company.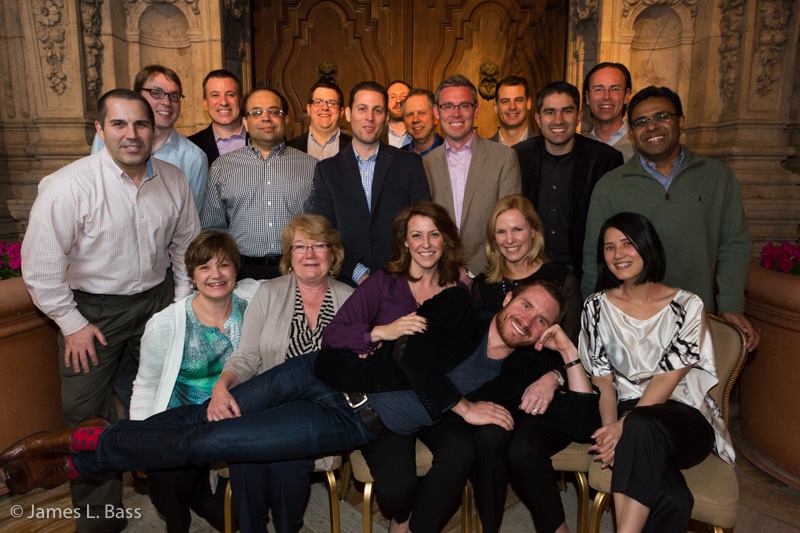 As I've written before, shooting events is a delicate balance of getting good shots without getting in the way. This was a fun, spirited group, so when I suggested Brian lie across the ladies' laps for this group shot, they sparked to the idea and we ended up with some fun images.