Amy and Nick comprise the pop group Karmin. They are big fans of the Olive Garden restaurant and mention it in their hit song Acapella (video below). That led to a promotion with the restaurant chain in which fans could win a dinner date with them and concert tickets.
So a week ago, the four met at the Olive Garden in Burbank, CA for a fun evening. I was hired to photograph the event. (It was a Thursday and the restaurant was packed the whole night. Olive Garden sure knows how to please its customers.)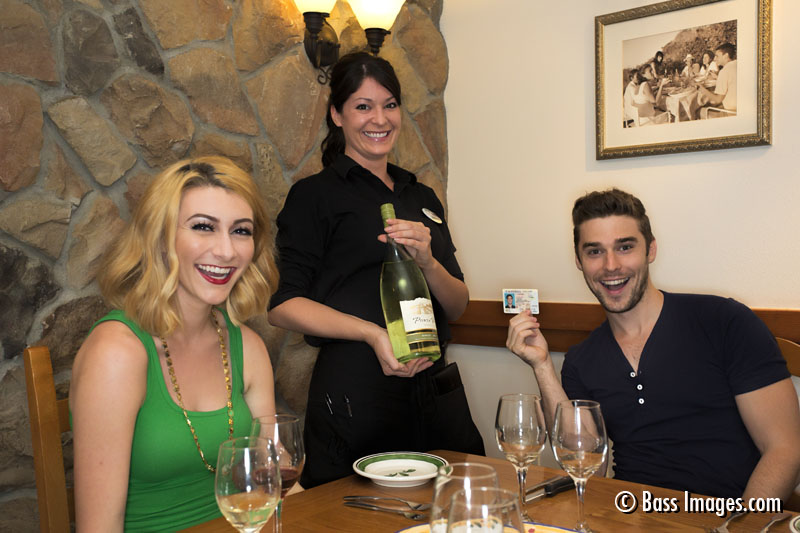 Event photography is a dance between getting good images and getting in the way. So I tried to be attentive to special moments while not being too noticeable.
One such moment arrived early when they were carded as they ordered wine.
They were great sports about that, and I must say, had I not known differently, I would have thought that Amy and Nick had known the winners for years. The four got along like old chums.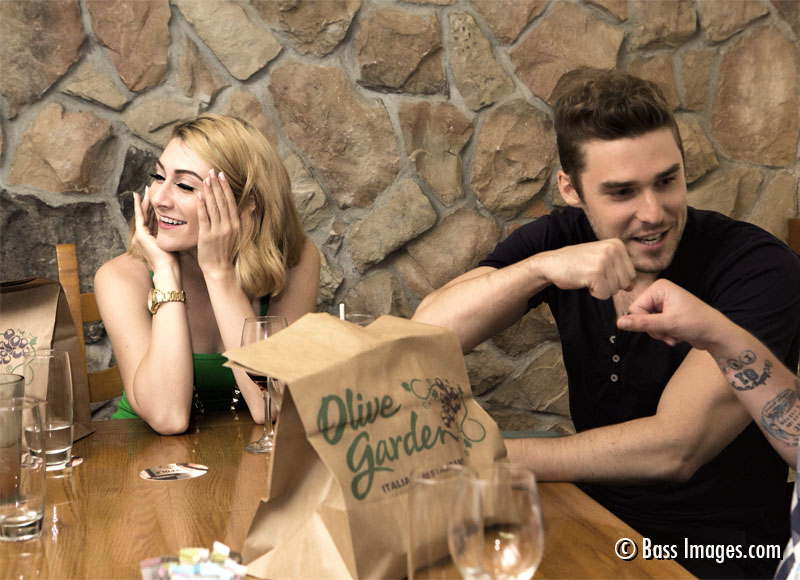 At times I intervened to make small adjustments, such as turning the "doggie bag" so the Olive Garden logo was visible.
Both knew the Olive Garden menu quite well and offered enthusiastic endorsements of certain dishes. Nick was particularly vocal about the pumpkin cheesecake.
Seeing that, I pushed three plates toward Nick. He got the joke, wrapped his arms around them protectively and Amy quickly joined in the gag.