As a photographer I sometimes walk into a scene that has such beautiful light anything I photograph will look good. Sometimes I get the opposite. This is about one of those times.
I've been shooting a series of swimming pool photographs for a high-end pool contractor. Every one is exceptional and every house is a prime home in a prime location. For various reasons, I usually get one available date to shoot.
Miss it and I miss shooting the pool.
Pools photograph best at twilight when there's enough light left in the sky to register blue, but it's dark enough that the pool and house lights register strongly. This typically comes 10-15 minutes after sunset.
I arrived at this home in Brentwood and quickly found the one good angle to shoot. (It's an infinity pool, which cuts off one entire angle unless I brought a crane. I didn't.) The lovely modern house has a very tall ceiling, perhaps 15 feet.
No one was home, so there was no one to ask to turn on the interior lights. As I waited for the magic moment, I crossed my fingers that they were on a timer and would turn themselves on and give me the light I needed.
No such luck, as you can see below.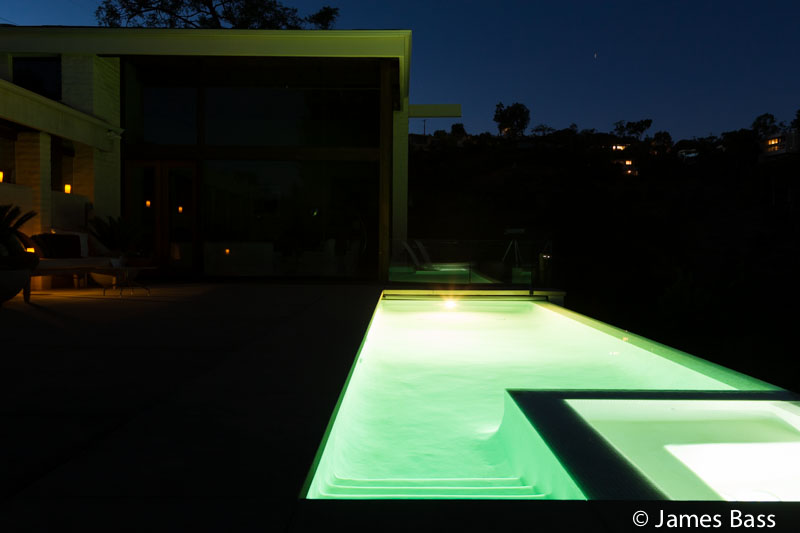 Time for plan B. I set the camera to be triggered via radio remotes, then took a flash and pressed it flush up against the glass. That's me on my tip toes holding the flash against the left door.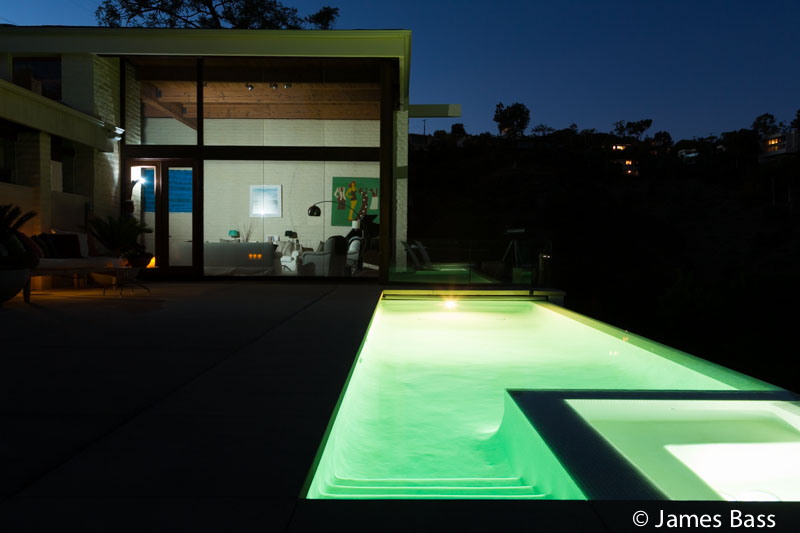 And there I am at the right window.I repeated the process a few more times until I was sure I had lit the entire room.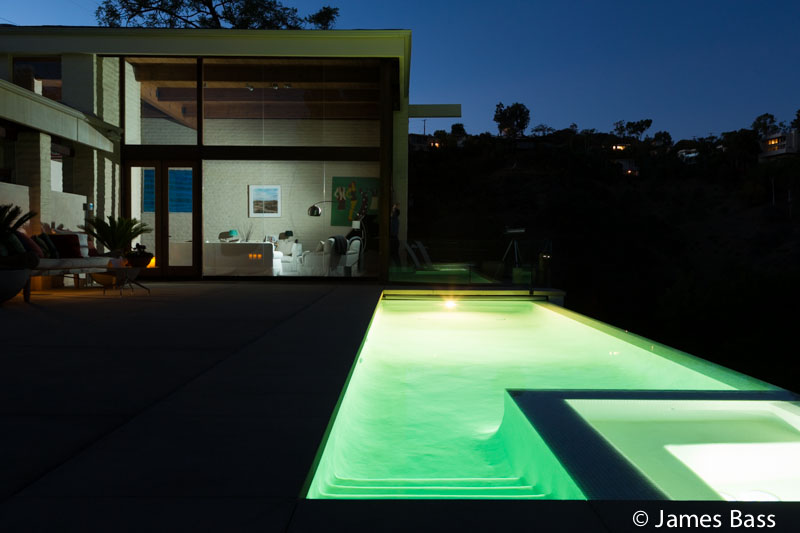 Using Photoshop I was able to blend the lights to make it appear as if the room were actually lit from inside. I also brought up the ambient light to show more detail in the hills.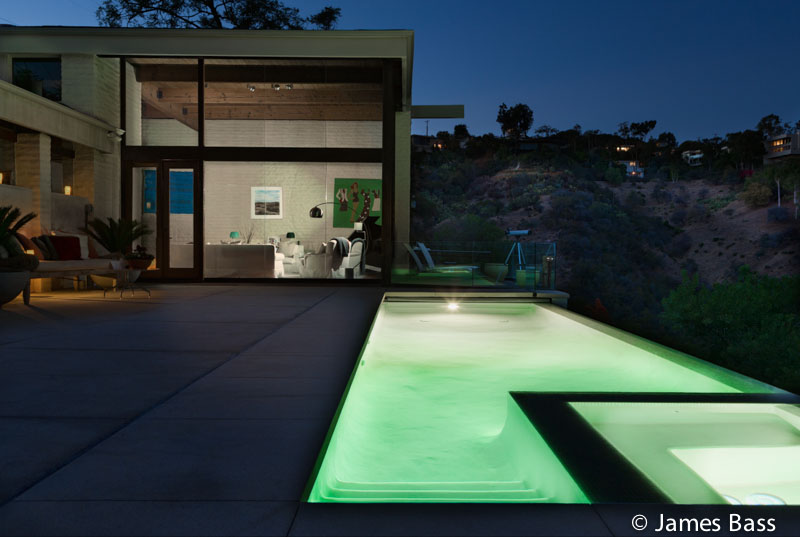 It's not perfect, but it's an image that will work. In case you're wondering, the lights on the left were LED candles I bring to every shoot to create accents.
Finally, here's another pool where I got lucky with the light. I just needed to be there.