I met Marquis at a photo session at the county hospital. We needed an impromptu model to pose with a doctor and he volunteered. Afterward, I got to know him a bit and was charmed by his sweet nature and those big kind eyes.
I knew I wanted to photograph him some more. So a couple months later, we had a session. Here are some of my favorites.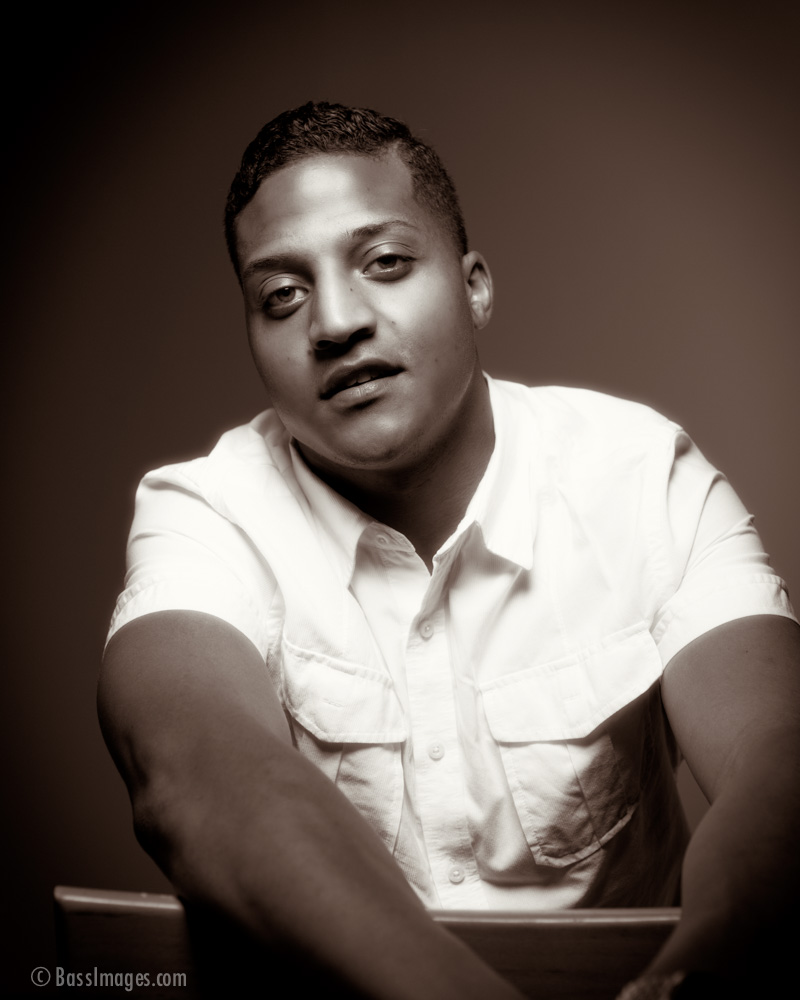 I mentioned his eyes, and then show a photo with them closed? I liked the relaxed mood.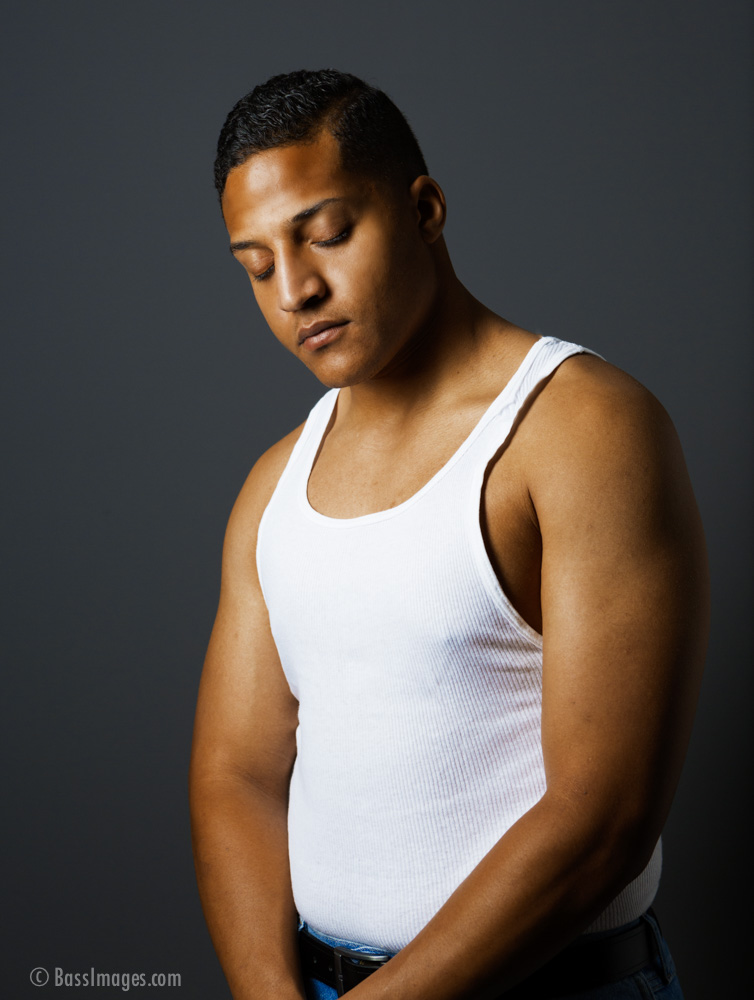 This one was much more elaborate. I'd passed a derelict motel in Port Hueneme many months ago, then returned to shoot it as a possible background for a composite image. Marquis has an interest in acting, so he was eager to play a role to create a cinematic image.
Shooting him against a gray background, I asked him to imagine that he'd been staying in the upstairs right room (where you can barely see a mother and child) when he heard a disturbance from the street. He's come down with a Maglite flashlight to investigate, with an expression that's a mix of concern and male aggression.
I combined all the elements to create an image I call "Motel Drama."