Painterly Light at Morro Rock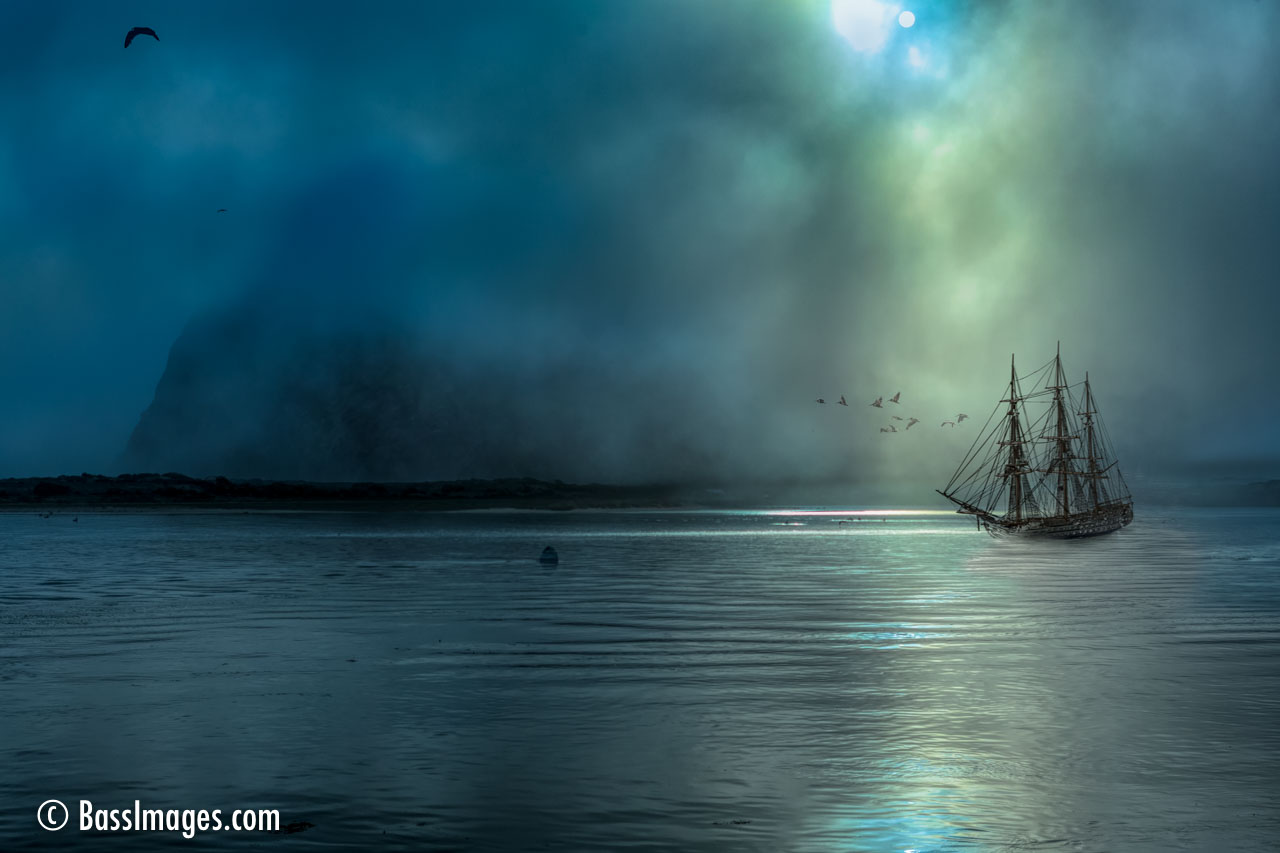 After a great fish dinner at The Galley in Morro Bay, my wife and I watched the marine layer come and go, at times obscuring the 581′ high "volcanic plug." It comprises one of the "Nine Sisters" of volcanic peaks in San Luis Obispo county (central California).
I took a series of shots, never sure whether I would get anything usable given the dark conditions. But the combination of modern camera sensors and sophisticated editing tools from Adobe and others, I am often pleasantly surprised. This was one of those times.
The image you see is a combination of three exposures: two for the background elements and one for the ship. It was a model from Oxnard's Maritime Museum that I photographed a few years ago.